Attention All Affiliates:
Get $80 For Each Sale of "WoodProfits" & Start Earning Easy Commissions Now!
You get a max total of $80 for every visitor you send to us! You earn 75% on the front end PLUS 50% on 3 Upsells!
Dear Affiliate Marketer,
Welcome to the WoodProfits.com affiliate marketing center where you'll find tools and resources to help you start making commissions!
WoodProfits is a complete system that includes a recession-proof guide to help anyone start a profitable home woodworking business. This niche has with virtually no competition so I urge you to start ASAP to reap this cash cow.
You can target multiple markets including woodworkers, hobbyists, alternative energy niche, survivalists or anyone interested to make extra income.
7 Reasons Why You Should Promote Us:
Our conversion rates is currently at 11.%.

(proof below!) Our competition doesn't even come close. (I know because I used to promote them!)

Earn a maximum of $80

in commissions! We've 3 one-click UPSELLS plus 2 downsells in addition to the front offer. That means you get more chances to earn commissions! This is the HIGHEST payout in this niche!

We do all the hard work.

Each sale has a one-to-one personalized coaching program as well as detailed customer support follow up months later -all for free. All you have to work on is getting the visitor to the site, we will take care of the rest.
We dont' steal your commissions. Unlike some other vendors, we only have ONE payment option at our salespage which is Clickbank. That means you can be assured that your commissions are safe when you send your visitors to us.

We live for our affiliates. Besides the marketing tools, simply contact us and you'll get personal support!

Our refund rate is almost non-existant. Compare that with any other similar product. That means your commissions will not be eroded with refunds or chargeback.
We sell a fantastic product and our customers love us. They write us 'thank you' emails everyday! You can feel good about the quality of the product you are promoting and the money you earn.
Commission Structure:

1. Front-end $37 product.
2. 1st Upsell -$29.97

3. 2nd Upsell -$39---> Downsell $29

4. 3rd Upsell -$49.97 ---> Downsell $39.97

5. You get 75% commissions on the frontend and 50% on backends. That gives you a potential total of $80 per sale! (after Clickbank fees) About 45% of our customers upgrade to the upsell offers.
Proof of Conversions:
We did a soft launch to our DIY/home energy niche and it converted at an impressive 11%!
Here is a screenshot of our Google website optimizer account: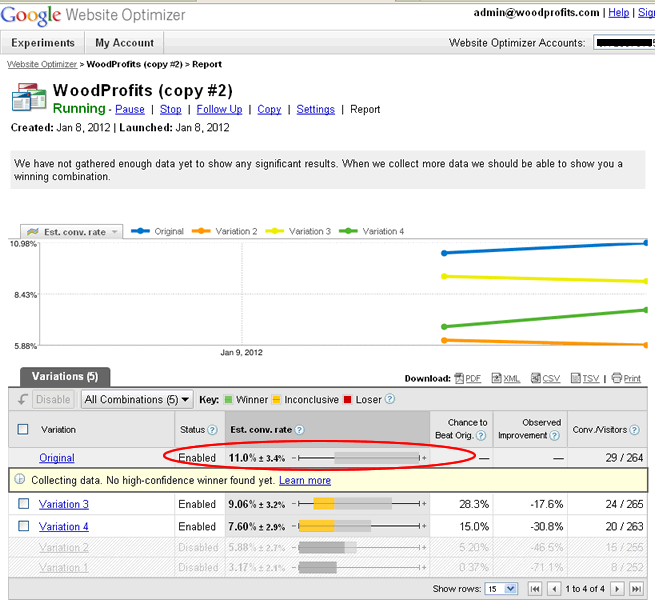 The best thing is, it was from a "cold-list" with no hard pre-selling and it achieved 11%.
Imagine what you could do if you have a responsive list and a great pre-sell! This list is from a "green energy" partner site. If you've got a woodworking list, you're going to kill it with at least a 15% in conversion!
Get Started Making Easy Commissions:
First things first, in order to become an affiliate you'll have to establish an account at Clickbank.com.
From there you'll be able to send traffic through a special affiliate link, and you will automatically be credited 75% commission for all sales that result from traffic you send through your special affiliate link.
To begin , follow these steps:
Step 1 - Open a ClickBank account for free. The only thing you need is a ClickBank ID ("nickname")
Once you have a ClickBank ID ("nickname") then you'll be up and running immediately! (It only takes about 60 seconds to sign up with ClickBank.)
Step 2 - Then use this affiliate link:
YOUR MAIN AFFILIATE LINK IS:
http://YourClickbankID.woodprofit.hop.clickbank.net
***Replace "YourClickbankID" with your actual clickbank ID in step 1


NOTE:: If you're running ADs on PPC , take a look at our custom landers in the middle of this page.

Now, remember even if the person you send to our site leaves and returns within 60 days that sale will still go to you. Clickbank uses a 60-day cookie period to track sales!


Promotion & Marketing Resources:
We've included tons of banners, keywords and resources to get you started:
WEB BANNERS:
You can start using these banners & graphics on your blog, website to promote WoodProfits. All you need to do is to copy the code and paste it in your HTML editor.
Remember to replace "YourClickbankID" with your actual Clickbank ID.
---
728x90:

468x90:

250x250 & 300x250:
120x240 & 125x125:

160x600 & 180x320:
__________________________________________

PRODUCT GRAPHICS: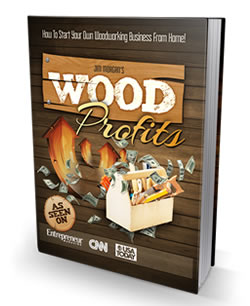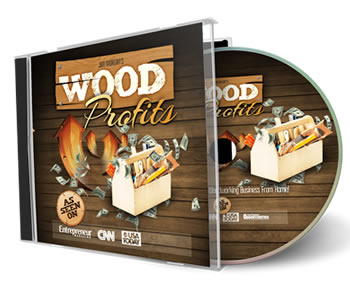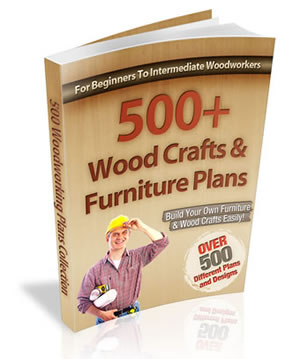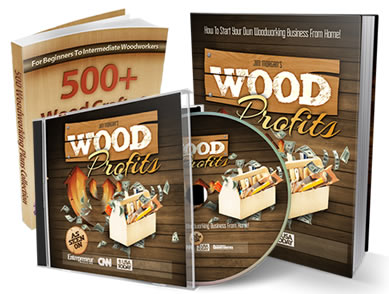 __________________________________________

PPC Ads & Keywords:
Here are some of the easiest and fastest ways to get extremely targeted traffic to your website, Google AdWords, MSN AdCenter and Yahoo! Search Marketing . With these programs you only pay when someone clicks your ad.

Here are some sample Adwords template ads:
Woodworking Business
Start Your Own Woodworking Business
$9500 Per Month Guaranteed!


[Your Affiliate URL Here]

Woodworking Warning
Don't Start a Woodworking Business
Until You've Seen This...


[Your Affiliate URL Here]

Start A Wood Business
How To Successfully Start and Run
A Profitable Woodworking Business!


[Your Affiliate URL Here]

Home Woodworking Business
Earn $9576 Per Month With An Easy
To Start Home Woodworking Business


[Your Affiliate URL Here]
Below are the keywords that have been proven to convert well:
TIP: One of our top affiliates makes more than $2500 every month using just PPC as his main source of traffic and direct it to his review page where he presell the product.


Need Conversion Tracking for Google,Yahoo and Adcenter?
Clickbank now provides simple steps inside your affiliate account that allow you to track conversions on all the clickbank products you promote, if you want to track your PPC sales conversions please follow the simple instuctions available here: Integrated Sales Reporting

After you finish the simple setup you will never need to worry about setting up conversion tracking code for any clickbank product you will ever promote on PPC.
__________________________________________

Custom Landing Pages:
(No Exit Pop Ups)
For affiliates running PPC campaigns, here are some custom pages you can use.

The first lander that takes you to a landing page that is compliant copy with NO exit pop-ups.
Compliant lander (no income claims) for PPC without exit pop ups:
http://YourClickbankID.woodprofit.hop.clickbank.net/?pid=15
***Replace "YourClickbankID" with your actual clickbank ID
If you like the regular copy WITHOUT exit pop-ups, use this custom lander below. Do note that the regular copy contains income claims, so ensure that your AD network is fine with that.
Regular page without exit pop ups:
http://YourClickbankID.woodprofit.hop.clickbank.net/?pid=noexit
***Replace "YourClickbankID" with your actual clickbank ID
IMPORTANT: For affiliates posting on FB, using FB Ads, use your own landing / bridge page on your own domain - then add your affiliate links ( you can use the main affiliate link) .
Facebook does not play well with offers with income claims so use your own domain as a lander before sending traffic to your affiliate link.
__________________________________________

Articles:
Here are some articles you can use to promote WoodProfits. Here are some ideas:

1. Create a free report (giveaway to your list)
2. Create a mini-course on your site
3. Add content to your blog/website

Click Here To Download Preselling Article
__________________________________________

Email Templates:
Build an email list and you will start to profit. It's as simple as that. Below you'll find a collection of highly targeted, world class emails meant to help you get directly to your list with as little work as possible.
As a word of advice, you are encouraged to change them (particularly the subject lines) to maximise your commisions.. The more unique yours are, the more they stand out.
Your Affiliate Link Is: http://YourClickbankID.woodprofit.hop.clickbank.net
Email Template 1:
Email Template 2 (send 2 days after email 1):

__________________________________________

Other Strategies:
One of the smartest way to promote our guide is to join popular forums and participate in the discussion. Then, leave a signature with your affiliate link.

Another method is to leave a comment on active Woodworking Blogs or an answer in Yahoo Answers for questions relating to "Woodworking Business" This method alone is the fastest way to get targetted visitors to your affiliate link!
Any questions or need special support? Simply contact ushere

Once again, your affiliate link is:
http://YourClickbankID.woodprofit.hop.clickbank.net
***Replace "YourClickbankID" with your actual clickbank ID